Call or visit
Rooming House Plus Program
Quality community housing
Medical support
Social inclusion program
Call
Available daily from 9am to 5pm
Visit
Available Monday to Friday, from 9am to 5pm
About Rooming House Plus
The Rooming House Plus Program (RHPP) is a partnership with Community Housing Limited which is a not-for-profit housing provider that is owner and tenancy manager of the property at 69 Queens Road, Melbourne.
The property provides self-contained accommodation for 66 single adults aged 25 – 65. A communal dining room, arts studio, laundry facilities, gym and vegetable garden are also available on site. Nine of the units cater for people with a physical disability.
I have had a rough road but…I do appreciate all the help you have given me so far.

Knowing that I'm not alone…that you understand what I'm going through and I'm glad I can reach out to you all for help when I need it most.

Thank you for supporting me through this journey…thank you for listening.
Social Inclusion program for residents
Building a sense of community is central to RHPP and residents are strongly supported through the social inclusion program to be involved in activities in the broader community.
Family members and carers are actively involved with the RHPP community. Residents are assisted to re-engage or develop existing relationships with family members.
How to get a referral to RHPP
If you are interested in getting a referral to our Rooming House Plus Program, please call: 9573 9400.
How we've helped people in our community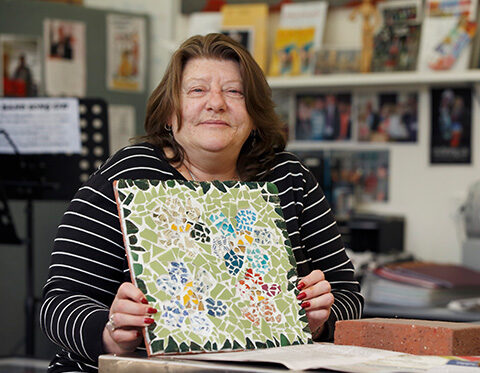 Our Impact
66 people lived in secure, supported accommodation at our Rooming House Plus Program in 2021/22.
How people changed their lives with our support
Don't miss a beat
Learn more about homelessness and how we can solve it together in our monthly newsletter, Heartbeat