A welcoming and supportive space for all women (Cis & Trans)
We provide assistance for women with housing, physical and mental health concerns, substance use issues, family violence, financial and legal matters and social and life skills.
3 services available for women
Unscheduled visits welcomed
St Kilda, Victoria
The Women's House provides a safe and supportive environment for women who are experiencing homelessness or are at risk of becoming homeless.
View service
Victoria
Homefront is a statewide crisis accommodation providing a safe environment for women who are experiencing homelessness as a result of a crisis.
View service
Reservoir & Thomastown
A therapeutic recovery-focused service in a residential setting for women experiencing chronic disadvantage.
View service
How we support women in our community
An interview with *Nat, a client at Sacred Heart Mission's Women's House, former Support Worker Robbie Chaplin and former Program Coordinator Maria Coelho.
Nat: When I came to the Women's House, I looked like a lost woman. I was confused. I didn't know what I wanted to do. I just came here to interact with people. It's make me feel like I'm not alone. A lot of people have a similar experience.
Robbie Chaplin: The women that we work with have had decades of abuse and disadvantage and trauma. To hear their stories, to have them trust you with information that is often really hard to hear. So goodness knows what it's like to actually live those lives.
Maria Coelho: A lot of women don't feel safe in mainstream services. So having a place where they can come and sit down and have a cuppa, they know they're safe. We have an average of 35 women coming through the door every day.
Robbie Chaplin: One of the primary ways of engaging is through the Women's Engagement Hub. We have showers, washing machines and dryers. We have a sleep room for women who are sleeping rough.
Maria Coelho: Two meals a day, art activities, other programs run by volunteers on a daily basis. All we asked for people at the door is a name. So it doesn't really need to be their real name. From then on, they can tell us as much or as little as they want.
Robbie Chaplin: We try to work in partnership with them. I think that's incredibly important.
Maria Coelho: It's one-on-one support. It goes from actually finding housing, finding crisis accommodation, support with getting ID, getting funding for household appliances or work on their mental health.
Nat: Since I came to the Women's House, since I met Robbie, to be honest, it changed my life. My focus now is study. I'm studying community service and now I am a diploma student. I already received something. I want to give back. Basically, I just love to meet people in the Women's House and support.
Maria Coelho: Supporting women, supporting each other.
Robbie Chaplin: You do this work to try and make a difference.
Maria Coelho: Try to empower women, make sure that they're happy and safe. They can move on with their lives, that whatever crisis they're in, that's just a temporary thing. We just need to give people chances. And I think the Women's House does that beautifully.
Robbie Chaplin: When we can work with the women to help effect the change that they're seeking, it's magical.
Nat: The Women's House is my second home.
Help keep our Women's House open – donate today!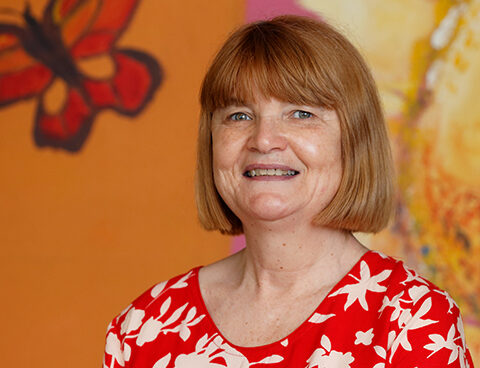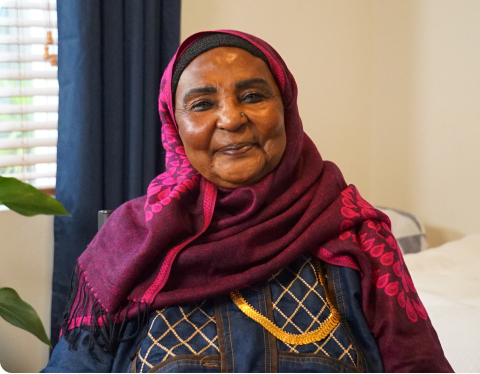 More services from the Mission
Don't miss a beat
Learn more about homelessness and how we can solve it together in our monthly newsletter, Heartbeat