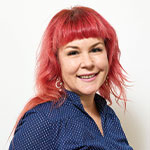 Contact Sacred Heart Mission
Monday, Tuesday, Thursday: 8.30am – 12.30pm and 1pm – 4.30pm
Wednesday: 8.30am – 4.30pm
Friday: 8.30am – 12.30pm and 1pm – 2.30pm
Call 000 if you are in immediate danger or need urgent medical help.
Compliments, complaints and suggestions
Sacred Heart Mission welcomes your feedback or complaints. All feedback is kept private and confidential.
To leave your feedback or complaint you can:
Talk to a staff member
Call Sacred Heart Mission on 03 9537 1166
Email us at info@sacredheartmission.org
Fill in our enquiry form at the top of this page. Leave the contact fields empty if you wish to submit your feedback anonymously.
You can also make a complaint by calling the following phone numbers:
Don't miss a beat
Learn more about homelessness and how we can solve it together in our monthly newsletter, Heartbeat