Recycling your pre-loved goods
As recycling hubs for their communities, our stores work with local businesses and residents on reducing landfill, giving pre-loved goods a second home and educating communities on how to reduce, reuse and recycle.
Not only are our stores known for raising funds for people experiencing homelessness and disadvantage in our community, but they are a favourite destination for shoppers looking for a bargain.
Our local op shops and our online op shop contribute up to 30 percent of Sacred Heart Mission's total income. Funds go directly to programs and services across the organisation including our Meals Program and the Women's House.
No two stores look the same, each op shop has their own flare and new stock is put out 7 days a week!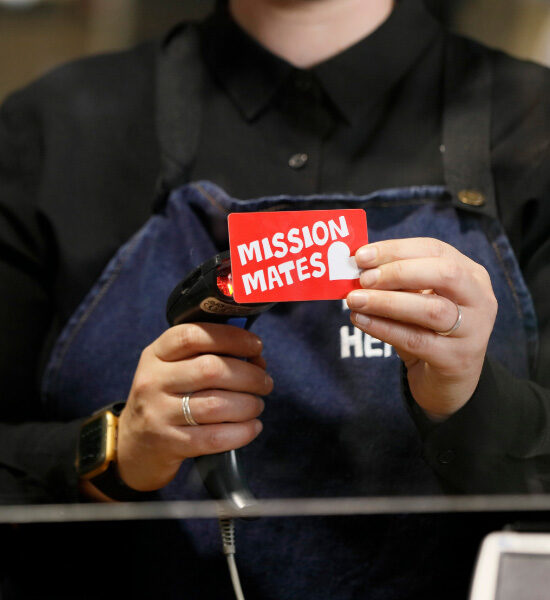 Mission Mates Loyalty Card
Sign up at any store to become a loyalty member and receive huge rewards at our op shops.
Earn rewards points, 1 point = $1 and 200 points = $10 voucher
Special discount of 10% off on your birthday
Exclusive information about discount sale events
Invitations to special events, pre-sales and grand openings
Opening hours – What op shops are open near me?
Are your op shops open on Saturdays and Sundays?
Do you offer discounts for op shop customers?
Yes, through our loyalty program Mission Mates you can collect reward points for every dollar spent in our op shops. Mission Mates also receive exclusive invitations to grand openings, sale events and store news.
To become a Mission Mate, visit one of our op shops and speak to our friendly staff.
Our stores also have regular sales and daily discount items. Keep an eye on our Instagram to stay up-to-date.
How can I become an op shop volunteer?
We are always looking for volunteers to help out in our op shops.
To apply, visit your favourite store and enquire at the counter – or learn more about op shop volunteering and check our volunteering opportunities here.
Are your op shop teams fully vaccinated?
Yes, all our op shop staff and volunteers are fully vaccinated.
What is an op shop?
An op shop or 'opportunity shop' is a second-hand retail store that sells donations and second-hand items to customers at a discounted price. Sacred Heart Mission's op shops generally price items at 1/3 cheaper than brand new.
Profits from our stores fund the various programs and services Sacred Heart Mission provide to people experiencing homelessness and disadvantage in the wider Melbourne area.
Where can I donate clothes in Melbourne?
All our op shops across Melbourne accept quality clothes donations during opening hours (usually from 9am to 5pm, seven days per week). Please call your local store if you have any questions.
Please don't leave your donations out the front or back of our shops outside opening hours – we want to be able to welcome and thank you for your donation.
What donations do you accept?
Do you have op shop bins?
No, we don't have op shop bins. Our friendly op shop staff accepts your quality clothes donations at our op shops across Melbourne during business hours.
Please don't leave your donations out the front or back of our shops outside opening hours – dumping is not donating.
Learn what donations we accept and find your local op shop here.
Why are Sacred Heart op shops the best charity to donate to?
Each Sacred Heart Mission op shop has its own personality and works with the local community to recycle pre-loved goods and promote sustainability. Check out the unique style of your local op shop.
Unlike other charities, we accept donations by hand, so we get to personally thank you.
As part of our commitment to minimise our impact on the environment, we also recycle 100 per cent of our textile donations. This makes us a major partner in the local recycling industry.
How does my donation support people experiencing disadvantage?
By donating your clothes and other quality items, you are helping us raise funds for Sacred Heart Mission's various programs and services, including the Women's House and our Dining Hall. Every $4 you spend in our op shops, provides one meal to a member of our community.
Can you give my clothes to a person in your community?
We believe the people who access our services should be able to choose what clothes they would like to wear, to reflect their personality and style. We often have people visit our op shops together with their Support Worker to select outfits that suit them.
How can I donate my furniture for free?
Do you offer a donation pick up in Melbourne?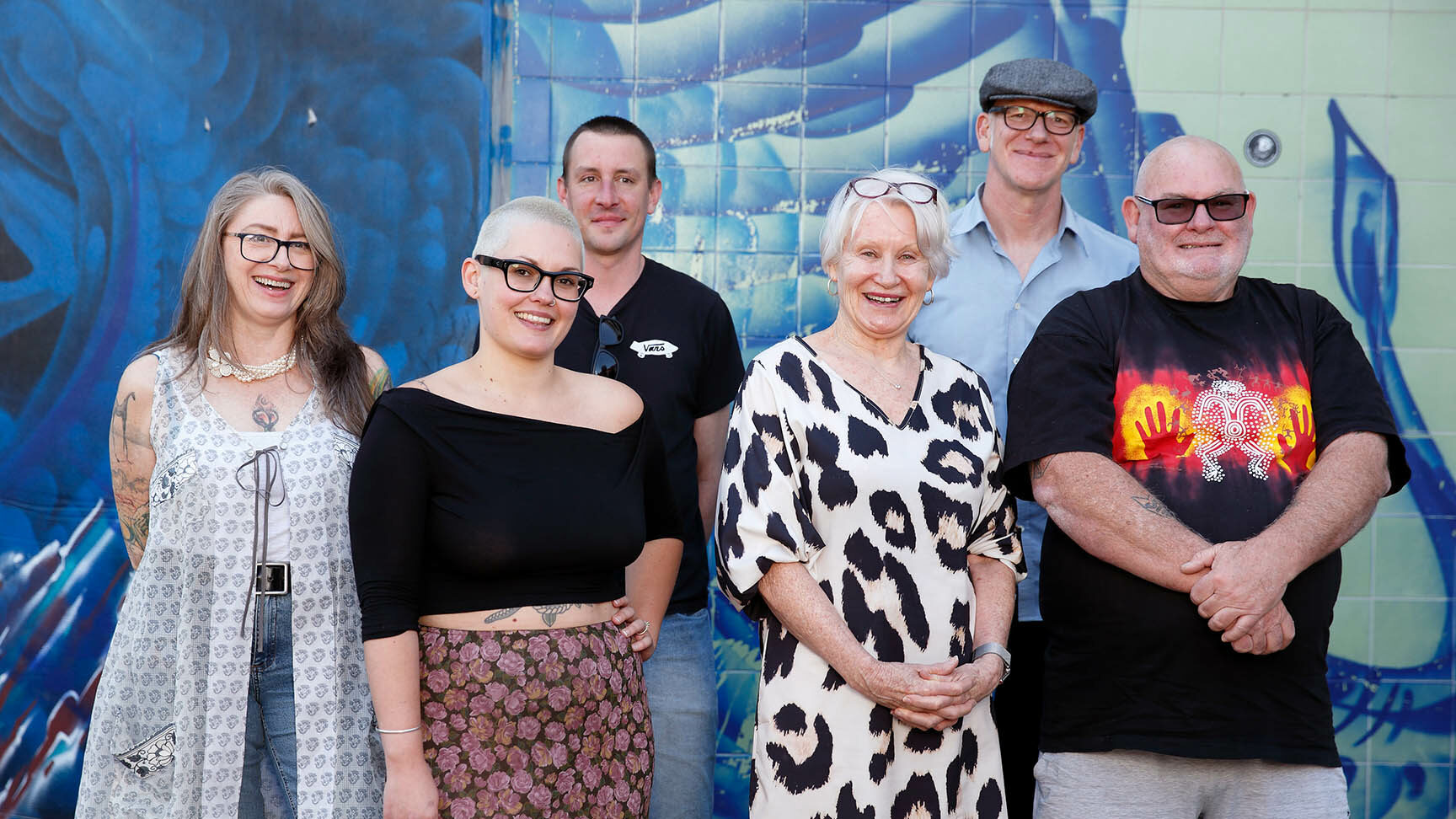 Read our latest op shop news and stories
Don't miss a beat
Learn more about homelessness and how we can solve it together in our monthly newsletter, Heartbeat