A new service hub in St Kilda
Sacred Heart Mission's Campus of Care was officially opened on Friday, 6 October 2023.
The completion of the Campus of Care on the corner of Grey and Robe Streets in St Kilda transforms our operating environment into a cohesive and connected hub of support that improve the quality of life for people experiencing homelessness and disadvantage.
The 'campus of care' with its fit-for-purpose buildings provides a better quality of service for our clients and improves that sense of community and belonging – everyone has access to the care and service they require.
By providing a greater range of accommodation and care support we can also prevent the need for premature entry into residential aged care services and have a positive impact on the number of older Australians living in unsuitable housing or on the street.
Impressions from our Opening Ceremony
Thanks to our pro-bono partner Fancy Films for capturing these beautiful moments.
Key Milestones of our redevelopment project
Our redevelopment project was launched in 2016, with building commencing in 2018. The first phase of the project, completed in early 2020, rebuilt our residential care facility, Sacred Heart Community, and increased the total number of beds to 97, providing a home for life to people who are ageing and have experienced homelessness and disadvantage.
The final phase of development was completed in July 2023. It focused on the existing buildings near the corner of Robe and Grey Streets. This included transforming the Sacred Heart Primary School into 14 studio apartments, known as '99 on Grey', which provides housing to people aged over 55 with lived experience of homelessness and strong connections to the St Kilda community, and an updated Wellness Place and Women's House.
This final phase also included building a new Administration Centre behind the existing terraces on Robe Street.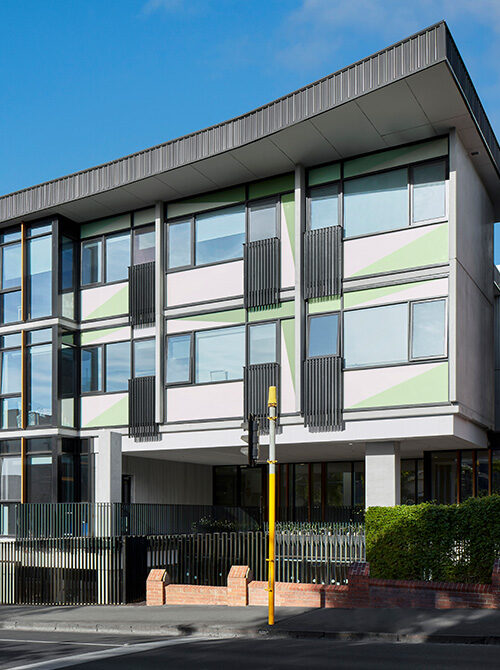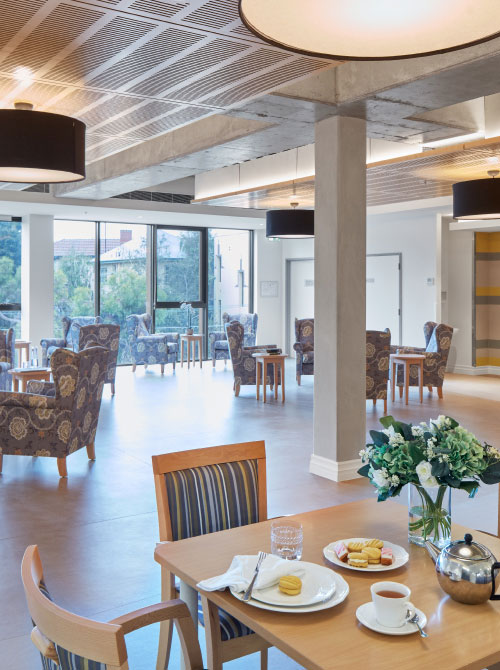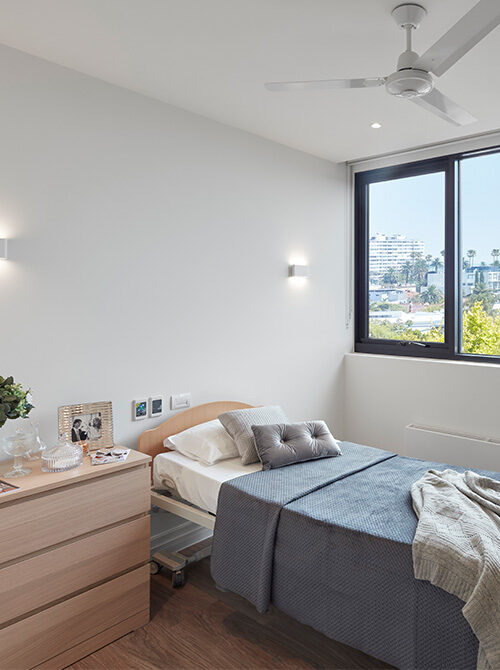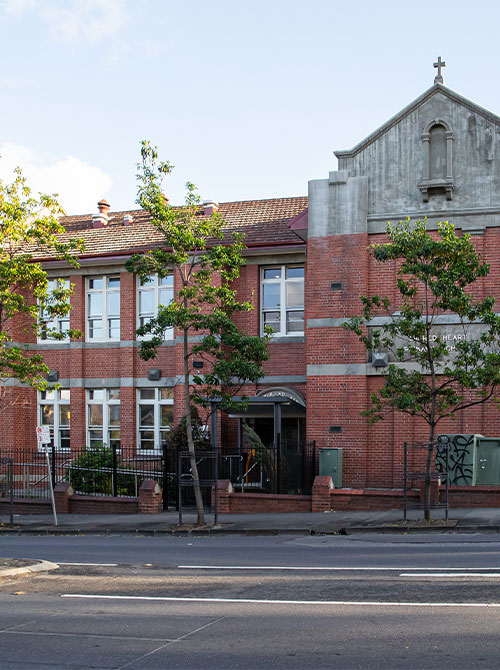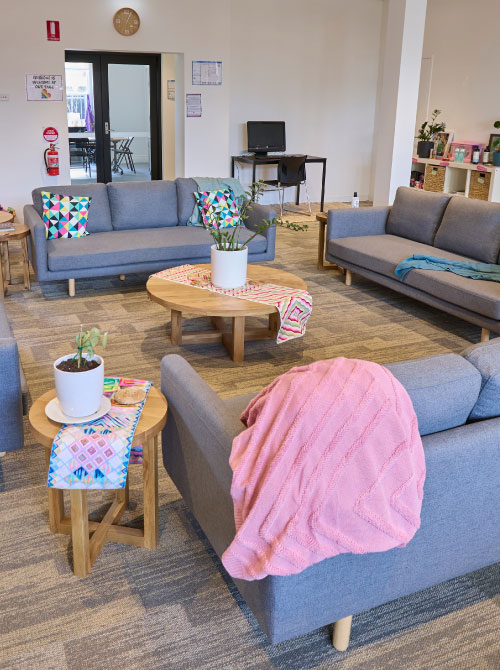 Thank you for your support
The funding for the development of Sacred Heart Mission's Campus of Care has come from a range of sources including the Federal government, contributing $8.85 million, with a further $3 million from the Victorian government. The balance was raised through philanthropy and the sale of one of Sacred Heart Mission's assets.
The private 'One Heart, One Home' Capital Campaign to raise $8 million in philanthropic funds for this new Engagement Hub was officially kicked off in March 2016. With the support of Campaign Patron Paula Fox AO, Campaign Chair Gerry Ryan OAM, Deputy Chair Carolyn Clark OAM, and Campaign Directors Derek Young AM, Kerry Gillespie and Mark Dohrmann AM, we raised $8,277,932, exceeding our initial fundraising target.
On 12 September 2018, we hosted the 'One Heart, One Home Giving Day', a one day only fundraising campaign, that raised an incredible $1.1 million to help cover remaining funding gaps.
We are so grateful to all generous donors who contributed to making our Campus of Care a reality.
Don't miss a beat
Learn more about homelessness and how we can solve it together in our monthly newsletter, Heartbeat