A home for life for people with a history of chronic homelessness
We are accepting applications for new residents.
Sacred Heart Community has been supporting people as they age within their local community since 1994. The service provides support for up to 97 people who require low to high care at Sacred Heart Mission's residential facility at 101 Grey Street, St Kilda.
Call or visit
Sacred Heart Community
Quality community housing
Medical support
Social inclusion and lifestyle program
Call
Available daily from 9am to 5pm
Visit
Please note, to keep our residents Covid-safe, Sacred Heart Community is not accepting visitors at this time.
Sacred Heart Community is different
Support differs from many aged care services, mainly because we support people from a younger age in a unique and award-winning model of care "My Community, My Way" which engages our residents in planning and decision making in all aspects of their residency and support.
Our residents come to Sacred Heart Mission after a lifetime of living with persistent disadvantage; each finding a home, welcoming of their life experiences and diversity.
You can spend the rest of your life here. You won't die alone and you will be surrounded by loving people.
Our residents
Many residents have histories of experiencing homelessness or disadvantage. Many have a range of complex needs, resulting from negative life experiences including the effects of poverty, exposure to trauma and social isolation. These complexities require a very different approach to service provision.
Many residents have lost contact with family and friends and it is therefore essential a relationship is fostered between residents and the team of staff, to ensure the residents are supported and engaged, and find their place within their new home.
Medical support for Sacred Heart Community residents
Sacred Heart Community also fosters excellent relationships with a number of medical practitioners who work in the local area, many of whom have had lengthy existing relationships with our residents.
We also work closely with the Alfred Hospital, engaging allied health service workers such as podiatrists, speech pathologists, psychologists, and physiotherapists. Residents are also referred to other services in the community.
Social inclusion and lifestyle program
A well-planned lifestyle program aims to create opportunities for residents to feel connected to both the home community and also to the broader St Kilda community.
Residents are encouraged to maintain their independence and continue activities that have been a big part of their lives such as a coffee at one of the cafes, lunch at the Mission's Dining Hall or spending time on Acland Street.
Residents are also actively involved in the life of their home and assist with tasks such as hospital visiting and decision making, via numerous forums such as the residents group.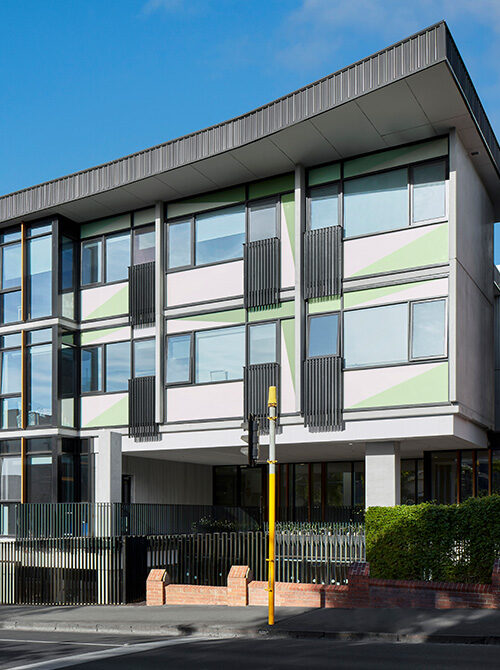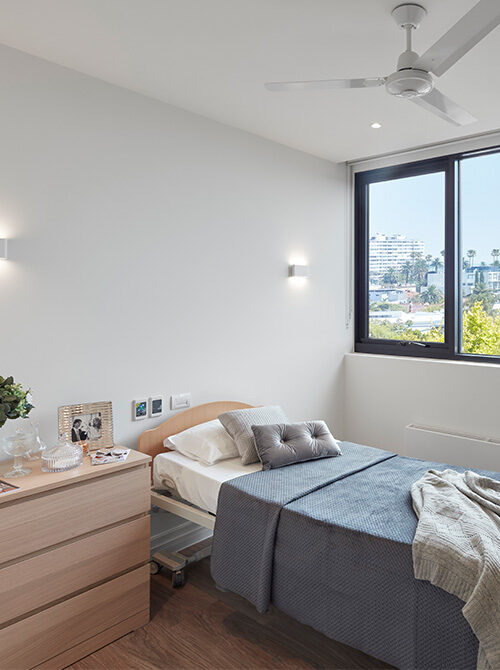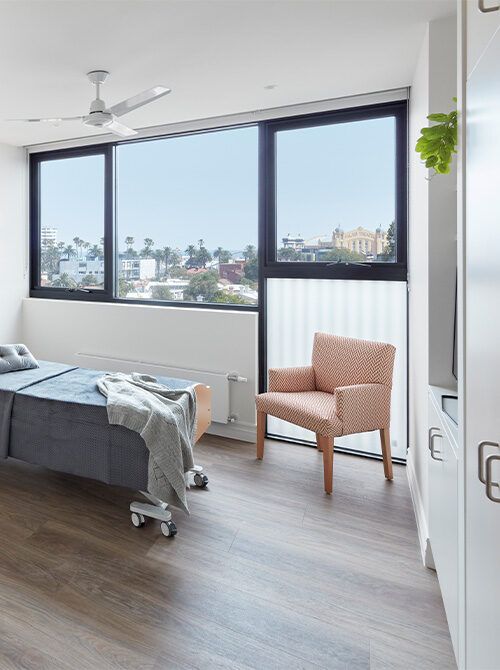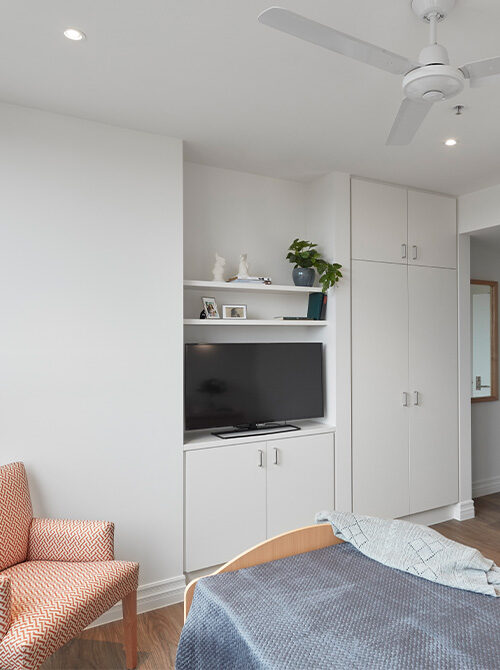 Rooms and pricing
Sacred Heart Community's new facility at 101 Grey Street, St Kilda opened in February 2019 offering accommodation for 97 residents.
This state-of-the-art facility was designed and built in consultation with our residents and the architects were given a brief to ensure Sacred Heart Community's new building was a part of the community of St Kilda. As a result, the floor plan has lots of natural light and views out to the activities of Grey Street, St Kilda.
The living areas are at the front of the building. Each level has its own kitchenette, with dining and lounge areas for residents' use. The facility is a short stroll from all the attractions of St Kilda with many public transport options for residents and visitors.
Wifi is available throughout the building with a large screen TV situated in each of the lounge rooms. There is an internal heated courtyard and a balcony. All rooms have natural light with an operable window, individual heat control and ceiling fans. All rooms have digital TV sockets.
Accommodation
Single room including private ensuite.
All rooms are furnished with bed, bedside locker, built-in wardrobes and cupboards, free standing six drawer unit, chair, TV, individual heating controls, ceiling fan and wifi available.
Accommodation pricing
Due to a change in aged care funding in July 2014, all residential providers now have to publish their maximum levels of refundable accommodation deposit (RAD) and daily accommodation payment (DAP) for each room type. The RAD, formally known as an accommodation bond, can be paid as a single deposit to the provider or alternatively as a DAP or a combination of both types of payment options.
Sacred Heart Mission will continue to provide fully subsidised places to people that are unable to pay this fee, with applicants never being turned away based on their capacity to pay.
Maximum Refundable Accommodation Deposit (RAD): $400,000;
Daily Accommodation Payment (DAP): $60.71;
RAD x Maximum Permissible Interest Rate 4.02% / 365 = DAP;
Example of combination payment: 50% RAD = $200,000, 50% DAP = $30.36.
How to apply to become a resident
To be eligible to become a resident you must have:
An assessment undertaken by an Aged Care Assessment Service (ACAS), and
A Centrelink asset assessment.
A referral is NOT required.
You can apply for accommodation directly to Margaret Thorpe, Sacred Heart Community Facility Manager via email to mthorpe@sacredheartmission.org or call 0438 176 693. You can also apply through the My Aged Care website.
For further information about aged care or residential care in general, please visit My Aged Care and Aged Care 101.
How we help people in our community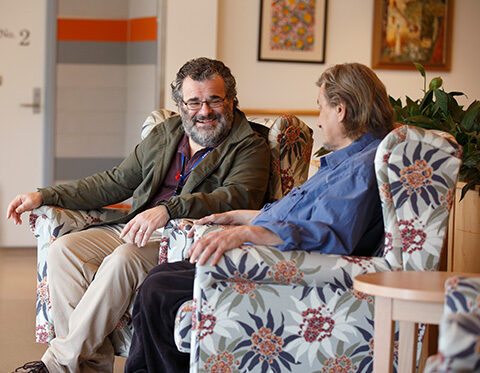 Our Impact
83 people lived in secure, supported accommodation at Sacred Heart Community in 2020/21.
Don't miss a beat
Learn more about homelessness and how we can solve it together in our monthly newsletter, Heartbeat