A life-changing experience
Volunteering at Sacred Heart Mission's op shops is a flexible, fun and engaging activity to give back to your community. It's a great way to …
Develop customer service and retail skills,
Connect with the people in your neighbourhood,
Meet new friends, and
Help us raise funds for our programs and services.
Become an op shop volunteer
Our stores are open seven days a week and heavily rely on the ongoing support of volunteers to assist with the sale of goods, customer service, visual merchandising and stock replenishment.
If you have knowledge or interest in a particular stock item or are passionate about fashion, books or anything in between, we would love to hear from you.
Check out our current volunteering opportunities here and apply:
How our op shop volunteers are making all the difference in our community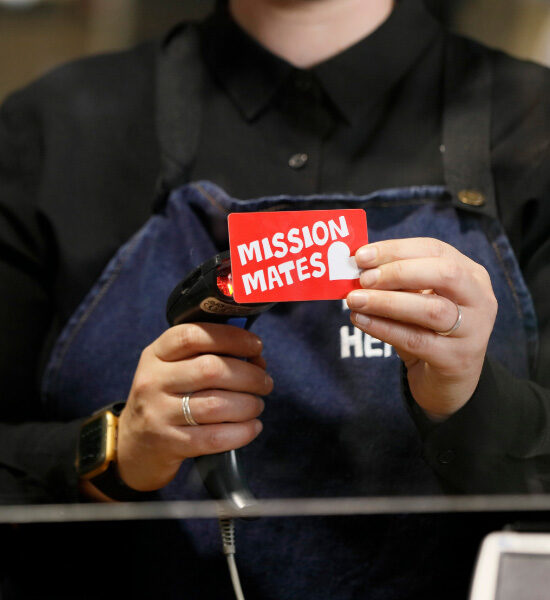 Mission Mates Loyalty Card
Sign up at any store to become a loyalty member and receive huge rewards at our op shops.
Earn rewards points, 1 point = $1 and 200 points = $10 voucher
Special discount of 10% off on your birthday
Exclusive information about discount sale events
Invitations to special events, pre-sales and grand openings
Read our latest op shop news and stories
Don't miss a beat
Learn more about homelessness and how we can solve it together in our monthly newsletter, Heartbeat