Homelessness statistics in Australia
More than 122,000 people are experiencing homelessness in Australia on Census night (an increase from 116,000 in 2016).*
30,660 Victorians were reported as experiencing homelessness, which accounts for 25 per cent of Australia's homeless population.
Homelessness can have many faces, it's not just sleeping rough:
The total number of people sleeping rough accounts for just six per cent of the homeless population. The remaining 94 per cent comprises a range of distinct groups including,
persons living in supported accommodation (20 per cent);
persons staying temporarily with other households (14 per cent);
persons living in boarding houses (18 per cent);
persons living in other temporary lodgings (3 per cent) and
persons living in overcrowded dwellings (39 per cent).
There are more people identifying as male than female among people without a home. Around 20 per cent are from Aboriginal and Torres Strait Islander backgrounds and 15 per cent were born overseas and arrived in Australia in the last five years.
People look at you different… you just want to hide all the time, you don't want to go near people, you don't want to walk up any main street, you stick to all the back streets…
In 2021 nearly a quarter (23.0%) of all people experiencing homelessness were young people aged 12 to 24 years, and 15.8% of people experiencing homelessness were aged 55 years and over.  The number of women and girls experiencing homelessness has also increased by approximately 10% since the previous Census (2016). 
These statistics don't capture the even greater number of people who are at risk of homelessness in Australia through economic and social disadvantage.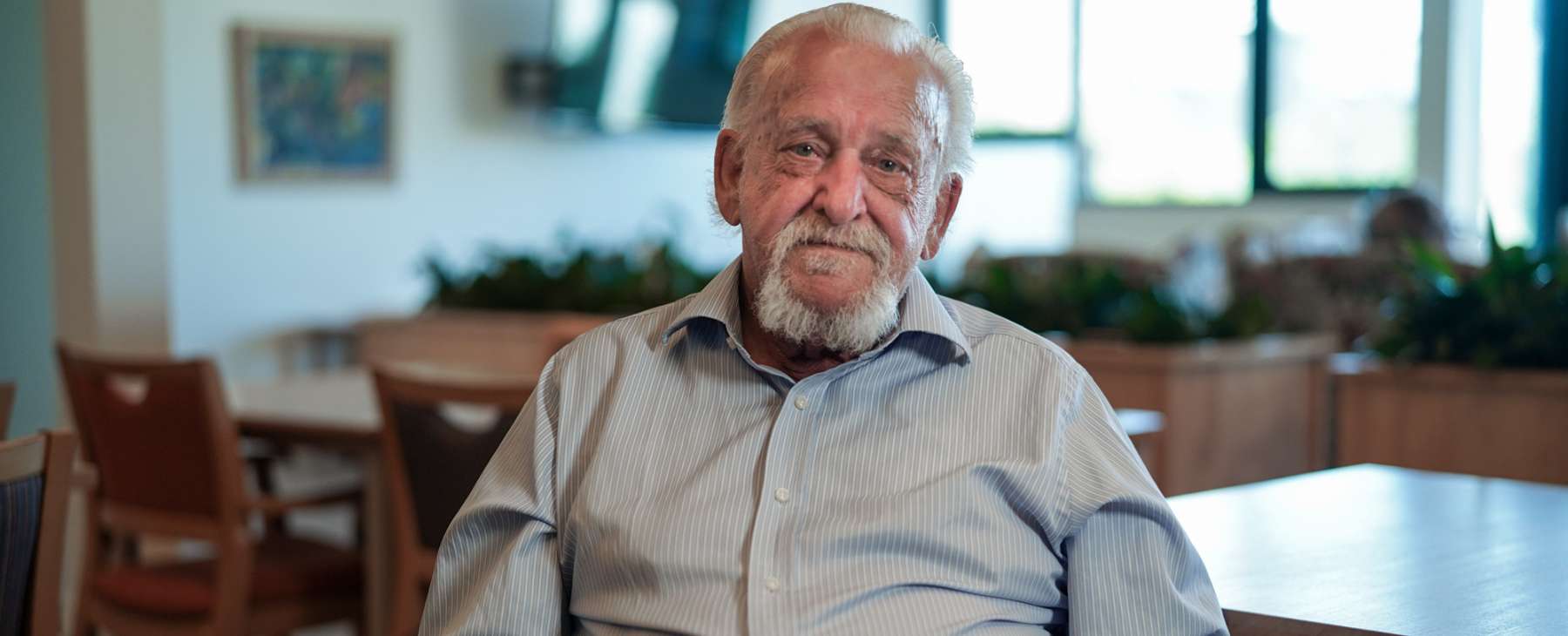 The causes of homelessness
Homelessness is a highly complex issue. People experience homelessness for a range of reasons, and not everyone will become chronically homeless. However, long-term or chronic homelessness, which we see frequently at Sacred Heart Mission is usually the result of a cumulative impact of a number of factors, rather than a single cause.
Key general factors that are recognised as significant contributors include:
Structural factors
Broad social and economic issues across society affect individuals. Shifts in the economy both nationally and locally can create challenges for people to earn an adequate income, pay for food and for housing.
Examples of structural factors include:
Lack of adequate income – unemployment or underemployment; wages that do not provide a basic standard of living, as well as inadequate welfare assistance (for those unable to work)
Lack of access to affordable housing – lack of affordable, safe and stable housing directly contributes to homelessness.
Poor access to health care and health supports
Poverty – being unable (consistently) to pay for necessities such as housing, food, childcare, health care, and education)
System failures
This includes when systems of care and support fail – when public services that are available in the community do not effectively prevent someone from experiencing homelessness, such as:
When individuals are transitioning from a system of care or support into the community (such as out of home care or child protection systems, poor discharge planning from hospitals or inpatient mental health care, disability care, corrections, addiction recovery etc., lack of supports provided to migrants and refugees).
Lack of early intervention within a specific care system that means an individual is experiencing crisis before obtaining support – for example  mental illness that remains unaddressed, chronic health issues, addictive behaviours
Personal circumstances and relational problems
Individual and relational factors apply to the personal circumstances of a person experiencing homelessness.
A specific shock event – such as property loss or damage – fire, flooding etc. or a loss of employment
Personal crises, such as family breakdown, challenges experienced by other family members that impact the entire family
Extreme poverty – many of Sacred Heart Mission's clients live in entrenched poverty and need help to meet basic needs
Family violence is a frequent contributor and cause of homelessness which can force individuals or families to leave home suddenly, without supports in place. It can affect people across the life course, but is a prominent issue for children, youth, and women
Experiences of trauma
People experience homelessness because they have been exposed to trauma, such as by leaving home suddenly and without support; but they are also more likely to be exposed to further traumatic incidents while experience homelessness. Trauma exposure in childhood and in later years can also impact a person's social and emotional development. Learn more about trauma-informed care here.
Experiences of discrimination
Risks of discrimination are higher for people from diverse backgrounds including First Nations Peoples, sexual and gender diverse people and age-based discrimination.
In relation to housing and homelessness, discrimination is a key factor when it means that individuals and families are denied access to housing, homelessness services and/or employment. This is part of the reason why people from diverse backgrounds are more at risk of experiencing homelessness. Involvement with the justice system is frequently a barrier to re-establishing roots in the community.
Discrimination is both structural and personal; structurally – society privileges certain social groups above others, while the experience of discrimination is personal in nature.
Learn how to be an ally
Join our free email series to learn how you can make a difference for people without a home and develop your personal toolbox of ally actions. Start your ally journey today!
Long-term homelessness
As discussed above, many Sacred Heart Mission clients have experienced long-term homelessness – often the result of multiple difficulties, which compound and make the experience exponentially more complex and challenging to overcome. Research has found that there is a cyclical interrelationship between trauma exposure, mental ill-health, social disadvantage and long-term homelessness. This means that each factor drives and influences other elements, creating multiple barriers to recovery.
For example, trauma can lead to mental health difficulties, which can lead to social disadvantage and difficulty maintaining a tenancy. Often, these difficulties 'feed in' to each other, creating a cycle of long-term homelessness. How long-term homelessness presents is varied – it might be rough sleeping for 12 months or longer; or brief stays in a range of accommodation and periods of rough sleeping over a few years.
As such, Sacred Heart Mission targets some of its' work specifically for people who are trapped within the cycle of long-term homelessness – primarily the Journey to Social Inclusion (J2SI) program. We also know that it is far better to intervene early and prevent people from falling into the cycle in the first place. This is why we have adopted a Continuum of Care approach to our services.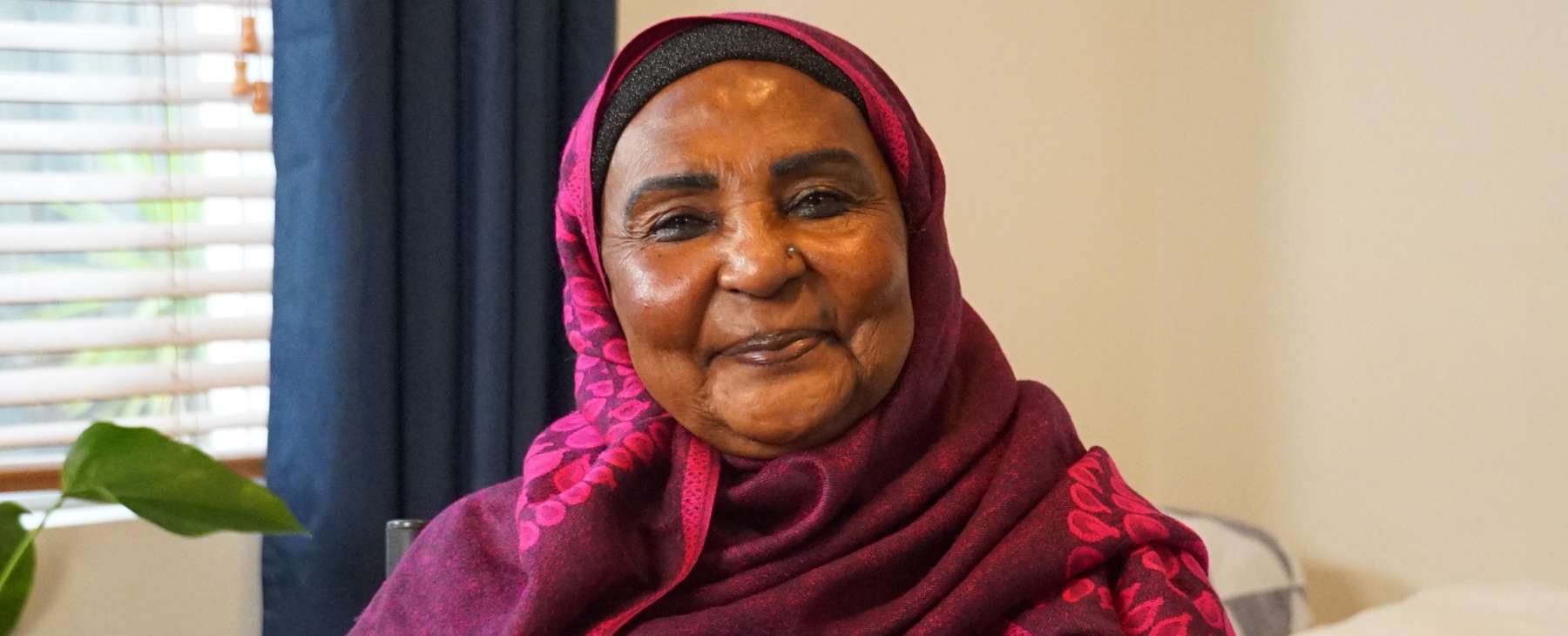 Top 5 reasons people present to Sacred Heart Mission
I'm homeless and need assistance to access housing (17.6%)
Assistance with mental health issues (14%)
Assistance with physical health issues (13%)
I need support to remain living in my own home (10.8%)
For material and/or financial assistance or support (9.38%)
Homelessness separates you from society because, or you feel, yeah, really you do become separated from society cause you don't live the same as other people.

You don't have a home to go to. You don't have something to do with yourself like a job… your hygiene becomes poor because you don't have access to washing facilities.

Your diet, your eating, becomes affected because you don't have access to food the same as you would if you have your own home.
How we work toward solving homelessness
Every day, we assist hundreds of people who are experiencing homelessness to find shelter, food, care and support. We offer programs and services, delivered in collaboration with a network of specialist, referral and service partners, to provide wraparound support for our community.
Our research, policy and advocacy work aim to address the underlying causes of deep, persistent disadvantage throughout Australia.
Further information
For further information about homelessness in Australia, such as definitions, statistics, facts and figures, visit:
* Data from the 2021 Census of Population and Housing, Australian Bureau of Statistics 
How we work to end homelessness
Don't miss a beat
Learn more about homelessness and how we can solve it together in our monthly newsletter, Heartbeat