Contact Sacred Heart Mission
Monday to Friday, 8am – 4pm
Everybody is welcome at our table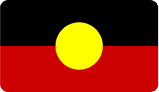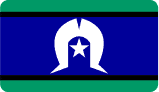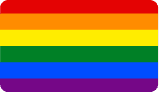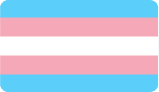 At Sacred Heart Mission, we welcome and accept people as they are. We recognise everyone's journey is unique and we work to provide you with support that is effective and carefully tailored to your individual needs.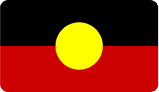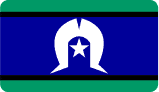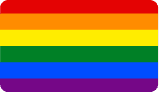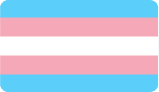 Our drop-in services
Sacred Heart Mission Dining Hall
Nutritious meals, 365 days a year
Support workers
Everyone is welcome
Visit
Open Monday to Friday from 8:30am to 10:30am for breakfast and from 11:30am to 1:00pm for lunch.

On weekends and public holidays, we provide a take-away meals service from 10am to 1pm.
Sacred Heart Mission Women's House
Duty response
Housing assistance and support
Basic material aid
All women (Cis & Trans) welcome
Call
Available from Monday to Friday, 8:30am – 12:00pm
Visit
Available from Monday to Friday, 8:30am – 12:00pm (or via appointment)
If you are in crisis, the free and anonymous website Ask Izzy can connect you with the services you need.
Recommended help resources
24 hour
= 24 hour contact available
Urgent homelessness support
24 hour
If you are experiencing homelessness, you can contact the following services:
Housing and support worker
Speak directly with a housing and support worker in Victoria
Launch Housing
Open Monday to Friday, 9am-5pm. We recommend you come earlier in the day if possible
The Salvation Army Crisis Service
Available daily, including during after hours and on weekends
Emergency accommodation
24 hour
Find support to access emergency accommodation in Victoria:
Housing worker
Call this Victorian state-wide number to talk with a housing worker and be referred to services and support in your local area
The Salvation Army Crisis Centre
Non-appointment based service for individuals, families and young people who are homeless or at risk of homelessness
Family violence support
24 hour
If you are experiencing family violence or abuse, you can find support here:
Support for the LGBTIQA+ community
24 hour
The following services specifically support people identifying as LGBTIQA+:
Support for children and families
24 hours
Get help for children and families here:
Child First
Providing children, young people and families across Victoria easier access to the services they need
The Orange Door
Victoria's new access point for women, children and young people who are experiencing family violence, or families who need assistance with the care and wellbeing of children. Visit this website to find contact details of your local support service
Child protection
Do you have concerns that a child is at risk of significant harm as a result of abuse or neglect? Visit this website to find the protection intake service that covers the area in which the child lives.
Support for young adults
24 hours
These services support young adults who are at risk of or experiencing homelessness:
Frontyard Youth Services
A specialist youth service located in Melbourne's CBD supporting young people to develop pathways out of homelessness
Launch Housing Youth Support
Launch Housing offer you a way out of homelessness at their homelessness access points in Collingwood, St Kilda and Cheltenham. Walk-ins are welcome from Monday to Friday, 9am to 5pm. Phone support is available 24/7
Counseling support
24 hour
If you are experiencing emotional distress, remember: you are not alone! The following services can support you, anytime of the day:
Beyond Blue
Call or chat with a trained mental health professional if you need immediate support
Lifeline
24 hour crisis support and suicide prevention services for all Australians
SuicideLine Victoria
Free counselling and support for people at risk of suicide and anyone experiencing mental health issues
Drug and alcohol support
24 hours
If you are affected by alcohol and other drugs, you can find support here:
DirectLine
Free and confidential alcohol and drug counseling and referral for people living in Victoria
If you live in Victoria and seek tenancy advice or are at risk of being evicted, contact these services:
Tenants Victoria
Contact Tenants Victoria if you have problems with your landlord or would like to get legal advise for any other tenancy issues. Free advice line available from Monday to Friday, 9.30 am-1.30 pm
Homelessness Advocacy Service
Contact the service for complaints about Victorian homelessness and housing services
Support with legal issues
If you are experiencing or at risk of homelessness, free legal support is available here:
Free and low-cost food and support services in and around Melbourne are available here:
Helping Out Guide
A list of free and low-cost services for food, accommodation, health and wellbeing and legal advice in Melbourne and surrounding suburbs
Community Food Guide
A list of food access programs, services and resources in inner Melbourne
More services from the Mission