Advocacy and support for people aged 50 and older
For people aged 50 and over (45 years or older for Aboriginal and Torres Strait Islander people), who are prematurely aged on a low income or are homeless or at risk of being homeless; the Assistance with Care and Housing (ACH) program may be able to assist.
Call or visit
Assistance with Care and Housing (ACH)
Homelessness and housing support
Referrals to other services
Call
Available daily from 9am to 5pm
Visit
Available daily from 10am to 1pm
About Assistance with Care and Housing
Assistance with Care and Housing is a sub-program of the Commonwealth Home Support Program (CHSP) and provides targeted advocacy and support. At Sacred Heart Mission, we deliver this program to people who come to our Dining Hall, where we witness first-hand how people experiencing homelessness often prematurely age, and who find that 'mainstream' aged care services can't meet their needs.
We understand that people who experience homelessness for a long time often feel let down by services, and it can be difficult to trust staff. Our ACH workers are skilled in engaging with people, are good listeners and will build trust, gradually linking clients to services they need, access to stable housing and addressing any medical needs they may have.
For people who need ongoing support and a 'home for life', a supported residential environment at Sacred Heart Community may be the best option. For others, the ACH program can support access to housing or maintaining current housing and receiving the right in-home support to live independently in the community.
For more information, visit My Aged Care.
How we help people in our community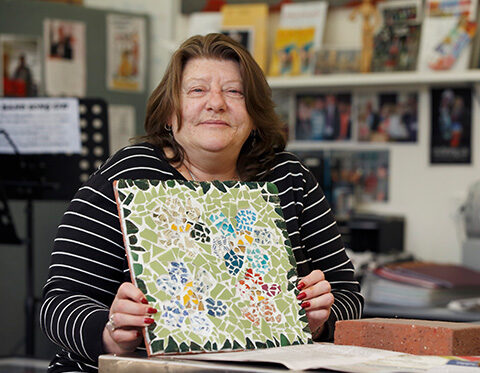 Our Impact
294 people settled into new homes with our assistance over the past year.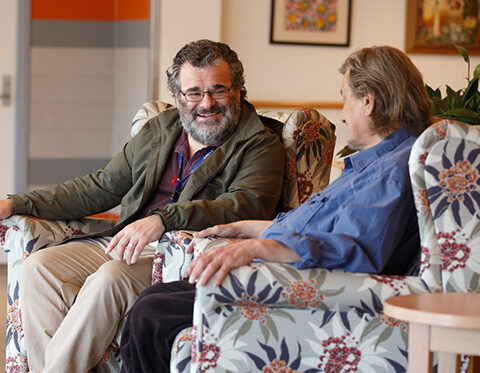 The latest from Sacred Heart Mission
Don't miss a beat
Learn more about homelessness and how we can solve it together in our monthly newsletter, Heartbeat