Prahran
Is there such a thing as gourmet op shopping? Well there should be!
Prahran
Is there such a thing as gourmet op shopping? Well there should be!
Insider tip:
designer clothes, shoes, bags and accessories!
About our Prahran op shop
Located just a few minutes from the iconic Melbourne shopping precinct, Chapel Street, you'll easily find our op shop at 110 Commercial Road because it is located a hop, skip and a jump away from where the Sandringham train line passes underneath.
If you're after designer clothes, this is the op shop for you. Reasonably priced and neatly organised, this store has your brunch active outfit, afternoon drink frock or dinner suit. With ample parking on the side of the store just for op shoppers, dropping off donations is easy!
Staff here are known for their helpful styling advice and knowledge in designer brands and fashion. A great book section, home-wares isle and a fortnightly window display that turns heads, this shop is just as magnificent as its giant marble counter.
If you're after a high-end op shop with plenty of style, this is the store for you.
Visit our online op shop!
Shop 24/7 at our online op shop, where you can find amazing high-end designer fashion, antiques, collectibles and more!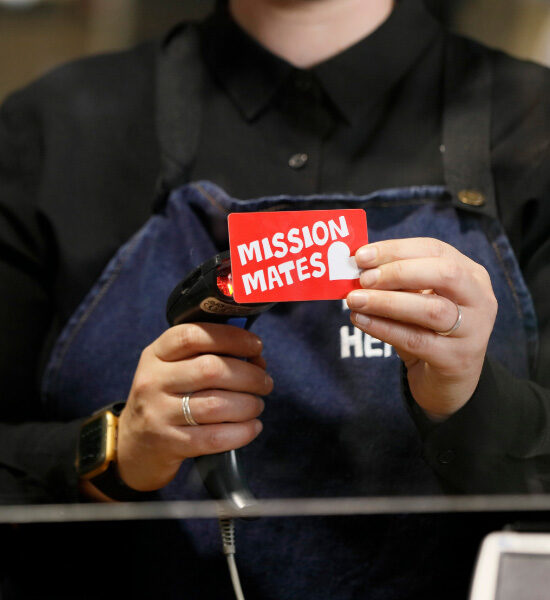 Mission Mates Loyalty Card
Sign up at any store to become a loyalty member and receive huge rewards at our op shops.
Earn rewards points, 1 point = $1 and 200 points = $10 voucher
Special discount of 10% off on your birthday
Exclusive information about discount sale events
Invitations to special events, pre-sales and grand openings
Don't miss a beat
Learn more about homelessness and how we can solve it together in our monthly newsletter, Heartbeat