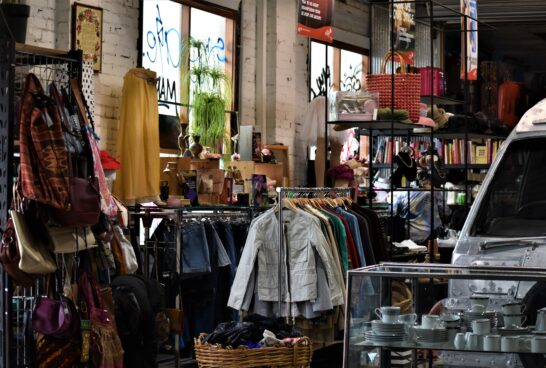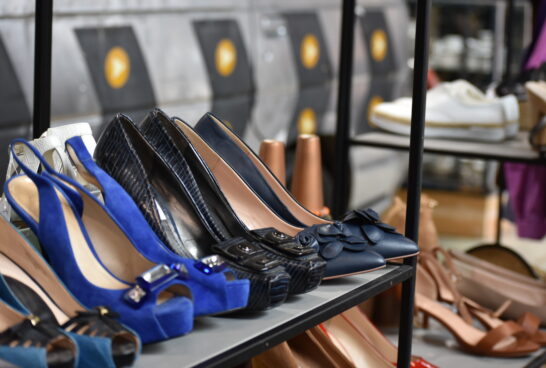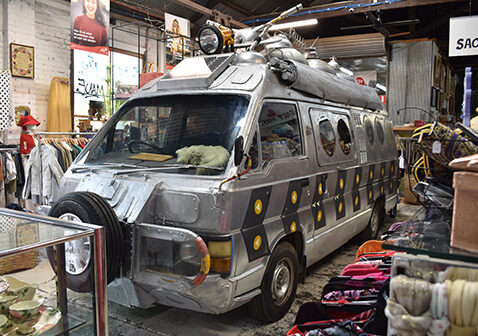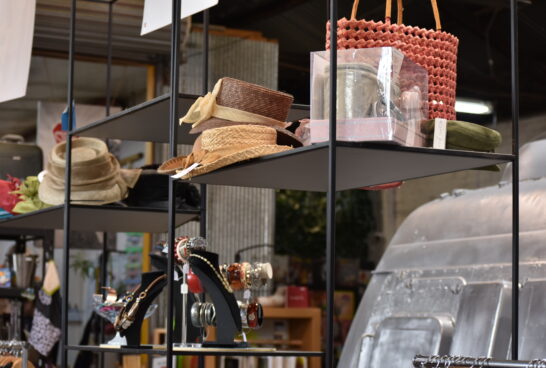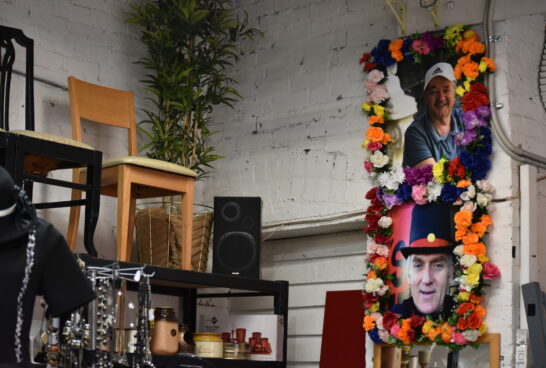 Insider tip:
Great art and prints
About our Fitzroy op shop
Since joining Sacred Heart Mission's growing family of Melbourne opportunity shops, the Fitzroy store, located at the Alexandra Parade end of bustling Brunswick Street has become a favourite among local residents, where a vibrant community is a way of life and the appreciation for vintage goods is central to the area's identity and popularity.
In the middle of the store you'll find Adrian's Space Van, a homage to a wonderful volunteer that often described the op shop as 'the best op shop in the universe!'
A great range of hand-picked clothing for all is stocked, with masc and femme finds that can be casual or formal, depending on which bar you're drinking at on Brunswick Street.
Cabinets are packed full of designer fashion accessories, antiques and collectibles and a fantastic entertainment section is located at the very back of the store.
The volunteers at our Brunswick street store create such a welcoming energy, the store is always full of banter and friendly faces!
If you're on the 11 tram, make sure you look out the window and check out the famous window displays the store designs fortnightly, they're incredible!
Visit our online op shop!
Shop 24/7 at our online op shop, where you can find amazing high-end designer fashion, antiques, collectibles and more!
All op shop locations
We are on the hunt for passionate retail enthusiasts who want to join our op shop family.
More info
Northcote
Volunteer at our new redistribution centre and help us increase our positive environmental impact.
More info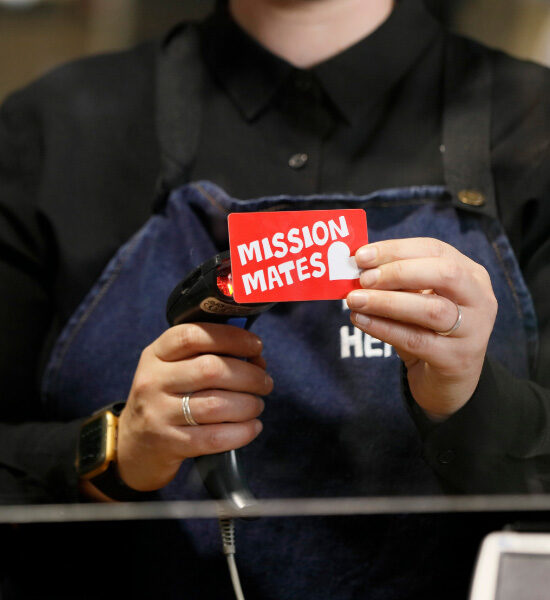 Mission Mates Loyalty Card
Sign up at any store to become a loyalty member and receive huge rewards at our op shops.
Earn rewards points, 1 point = $1 and 200 points = $10 voucher
Special discount of 10% off on your birthday
Exclusive information about discount sale events
Invitations to special events, pre-sales and grand openings
Don't miss a beat
Learn more about homelessness and how we can solve it together in our monthly newsletter, Heartbeat