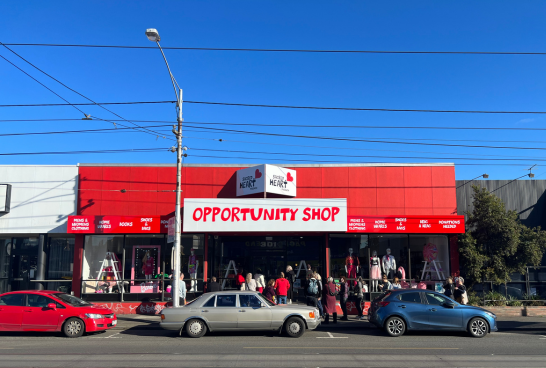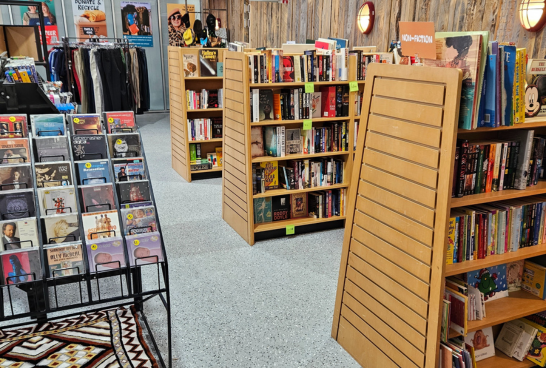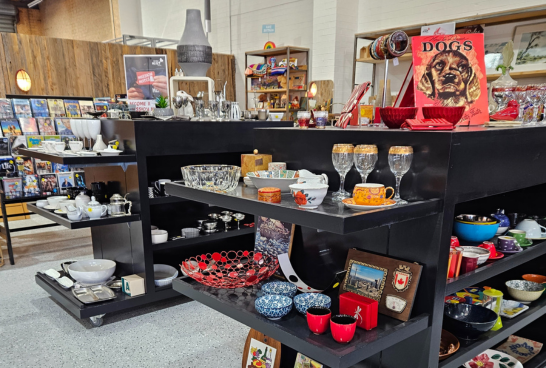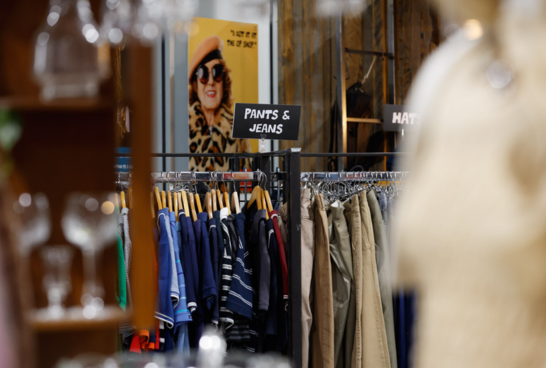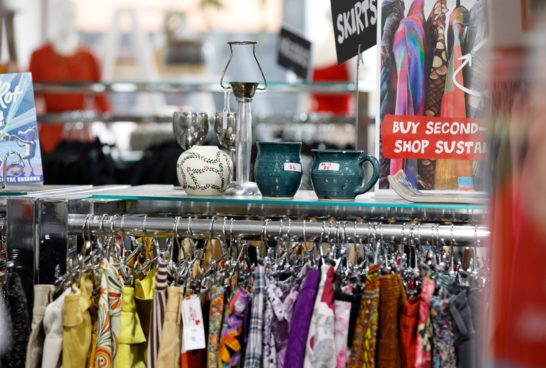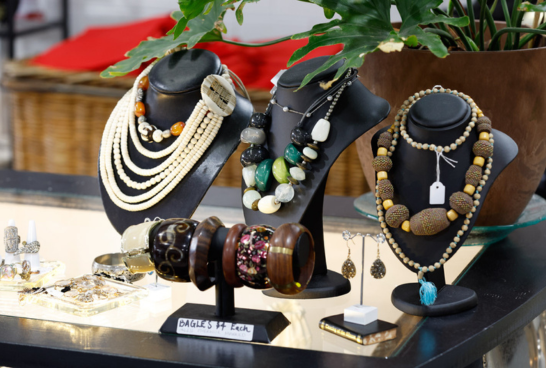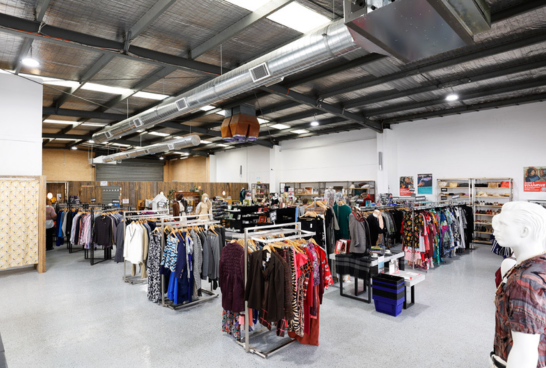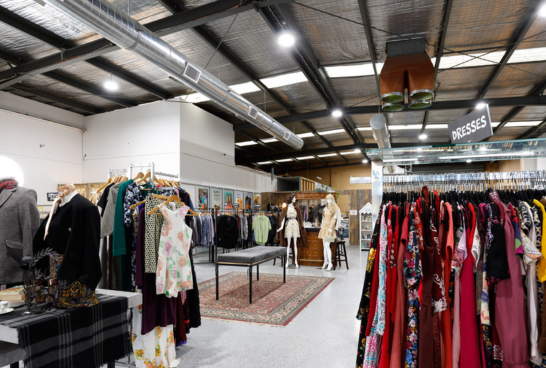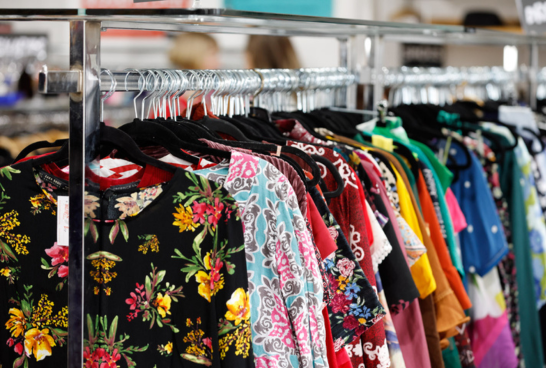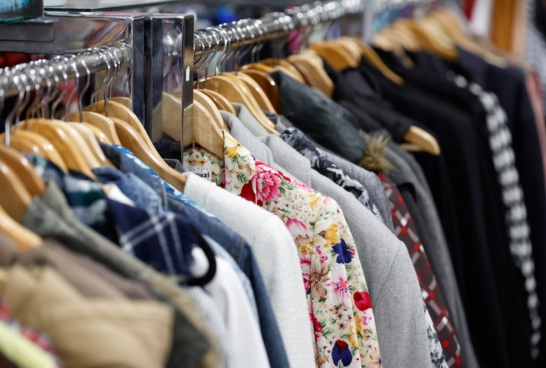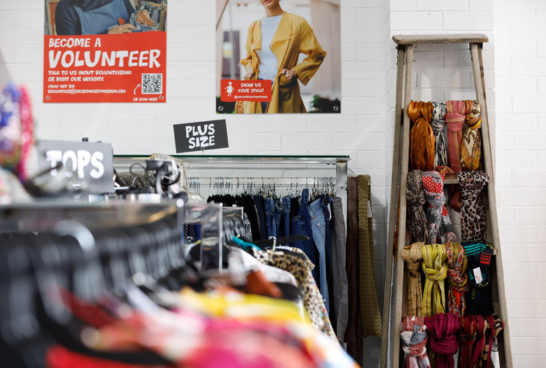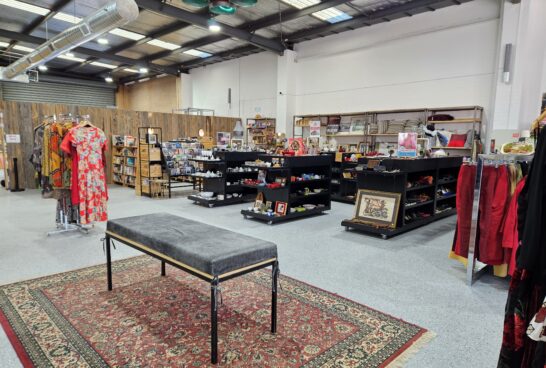 Insider tip:
Wide shopping aisles and great natural light!
About our Coburg op shop
The Coburg op shop opened its doors in July 2023.
A large open, industrial space with a light and airy feel due to the large bay windows and natural light.
Shoppers are encouraged to take their time to wander the wide aisles with racks and shelves filled with fabulous dresses, shirts, jackets, jumpers, skirts, suits, designer wear, and special finds.
Make your way to the rear of the store to browse a large array of fantastic secondhand books, everything from popular fiction books to cooking, architecture, self help and biographies.
The kids section is full of quality clothing, toys and games, and you'll find a great selection of homewares, glassware, artwork, books, music and dvds.
The newest addition to the iconic Sydney Road precinct, the store is located close to the Coburg train station and easily accessible via the number 19 Tram to and from North Coburg and Flinders Street Station.
Visit our online op shop!
Shop 24/7 at our online op shop, where you can find amazing high-end designer fashion, antiques, collectibles and more!
All op shop locations
We are on the hunt for passionate retail enthusiasts who want to join our op shop family.
More info
Northcote
Volunteer at our new redistribution centre and help us increase our positive environmental impact.
More info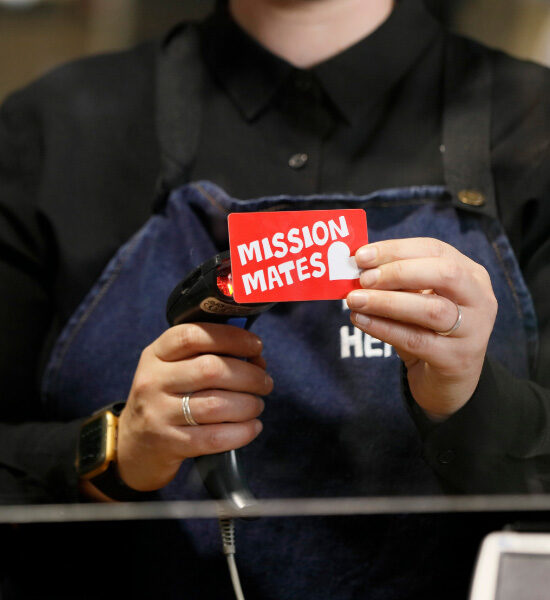 Mission Mates Loyalty Card
Sign up at any store to become a loyalty member and receive huge rewards at our op shops.
Earn rewards points, 1 point = $1 and 200 points = $10 voucher
Special discount of 10% off on your birthday
Exclusive information about discount sale events
Invitations to special events, pre-sales and grand openings
Don't miss a beat
Learn more about homelessness and how we can solve it together in our monthly newsletter, Heartbeat