Are donations tax deductible?
Yes, all charitable donations over $2 are tax deductible for Australian tax-payers.
Receipts will be provided via email for online donations, and via post for all other gifts. For monthly donations, one tax receipt covering the entire financial year will be posted to you in July.
*All ticketed events, sale of goods, and services are not charitable donations.
Is making an online donation secure?
When donating online to Sacred Heart Mission, your card details are securely processed and encrypted. We ONLY store the last four digits of your card number to verify which transaction is yours.
Sacred Heart Mission is required to meet strict data security standards in order to process your donation online. These standards are imposed by the payment card industry, and our compliance is assessed on a regular basis to ensure your payment details are kept safe.
We care about our donors security and privacy. If you would like to learn more please read our Privacy Statement, or contact us by calling 1800 443 278 or emailing fundraisingsupporters@sacredheartmission.org.
How can I set up a regular Direct Debit or Credit Card?
Giving monthly is one of the most valuable ways you can support the work of Sacred Heart Mission, thank you.
Regular donations through your Credit Card can be set up online via our donation form. Make sure to tick the Recurring Gift box!
Regular deductions from your bank account can be set up over the phone by calling 1800 443 278, or by using our account information to schedule a regular automatic transaction with your bank. Please call or email us on fundraisingsupporters@sacredheartmission.org to provide us with your contact details, so we can send you your yearly tax receipt in July.
Account name: Sacred Heart Mission Inc.
BSB: 083 419
Account: 51 55 55 611
Reference: RG + your ID number and/or your Last Name
What are Sacred Heart Mission's bank details to make a deposit?
Beneficiary: Sacred Heart Mission Inc
Account Number: 51 55 55 611

BSB: 

083-419
Be sure to add your full name in the "description" field when setting up the deposit, so we know who has made the donation. If you require a tax invoice, please notify us via email or phone and include your postal address, the gift amount and date.
If you require a tax invoice, please notify us via email on fundraisingsupporters@sacredheartmission.org and include your postal address, the gift amount and date, or phone us on 1800 443 278.
I would like to post a cheque, where do I send it?
Yes, we accept cheques. Please address all cheques to Sacred Heart Mission and post to:
PO Box 1284

St Kilda South

Vic 3182
Can I give a gift in Memory or in Celebration?
How do I make changes to, or cancel my monthly donation?
Your monthly donation is always under your control, you can change the amount, put your donation on hold, or cancel your gift at any time by calling 1800 443 278.
How do I update my details, or change my mailing preferences?
Why should I give to Sacred Heart Mission?
Sacred Heart Mission is an innovative not-for-profit organisation providing individualised support and services to people who are experiencing homelessness and disadvantage. We have developed a reputation as a respected and well-known social services provider that understands homelessness and uses creative, evidence-based solutions to address it.
It is only through the generosity of people like you that we can continue to provide vital services in your community. To find out more about how the individual services we offer are making a difference, and what impact you can make, please visit our 'impact' page.
How will my money be used?
In accordance with Sacred Heart Mission's rules of association we use all donations received towards furthering our purposes of alleviating and preventing homelessness, poverty and social isolation. Your gift will have a big impact on the lives of people living with disadvantage.
Sacred Heart Mission is funded through a combination of government funding and community support. The split is roughly 50% through local, state and federal funding and 50% through our op shops and fundraising activities. This varies slightly year on year, depending on government funding priorities.
All operation and overhead costs are wrapped up within individual program area budgets, and total cost associated with delivering each program can be found in our annual reports. At Sacred Heart Mission, we understand our impact is the biggest measure of success, and we continuously work towards lowering internal spending while delivering the best possible service to the most marginalised people.
Sacred Heart Mission operates on a cash flow basis, so any income received is spent on our program and service areas. A small portion is invested through fundraising activities – all with the objective of delivering our strategic goals. To give you an idea of the effectiveness of the fundraising delivered at the Mission, in the 2020-21 financial year, for every $1 spent (including all marketing and wages costs) $3.12 was raised.
I can't find the information I'm looking for.
The impact of our services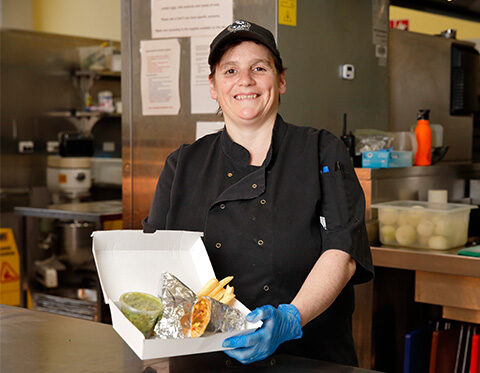 Our impact
169,417 nutritious meals served to our community in 2020-21.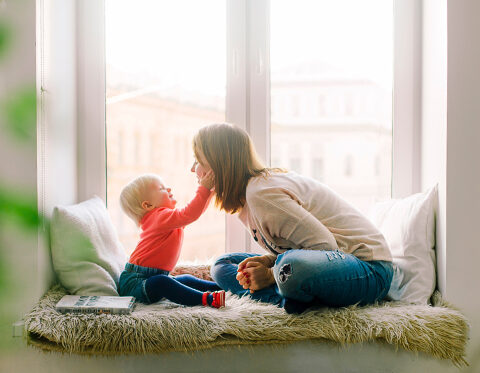 Our Impact
391 people settled into new homes with our assistance over the past year.