Acknowledgement of country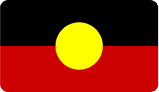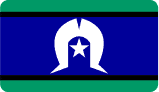 Sacred Heart Mission acknowledges the Traditional Owners of the land on which we operate. We pay our respects to them, their culture and their Elders past and present. We acknowledge that sovereignty was never ceded. Sacred Heart Mission commits to providing accessible and culturally appropriate services to Aboriginal and Torres Strait Islander people.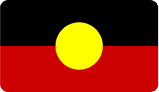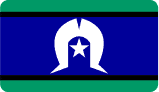 Our commitment
Sacred Heart Mission's work is founded on the principle of unconditional welcome and the offer of support to anyone who needs it.
With Indigenous Australians making up more than 10 percent of the people who come to us for support, we strive to ensure our work is culturally safe and appropriate. We also have, and continue to promote, Aboriginal staffing, business suppliers and connections with Aboriginal workers in our areas of operation.
Our commitment to reconciliation is our acknowledgement of a history of past injustices of colonisation. This includes social policies that continue to control the rights and powers of Indigenous people, and the subsequent structural inequities that continue to impact on individual and community wellbeing.
Our Reconciliation Action Plan
We have committed to reconciliation since 2012, striving to walk together with Aboriginal people and community to bring two worlds together and make it a fair, safe, and welcoming place for both Indigenous and non-Indigenous people. In working to achieve this, our Reconciliation Action Plan aims to:
Continue fostering relationships with the Aboriginal community and services through regular communication, hosting and sharing events on significant dates such as Reconciliation Week, and developing guided principles for engagement.
Build our respect to Indigenous peoples and their cultures via cultural safety and awareness training across the organisation, sharing of
Indigenous-specific resources, and acknowledging Country at all meetings and events.
Seek opportunities to build Indigenous employment and support business suppliers by implementing our Aboriginal Employment Strategy and reviewing our procurement policies.
Work to build support services that can promote the best possible outcomes for Indigenous Australians.
Our position on Australia Day
We recognize Australia Day is not a day of celebration for all
Sacred Heart Mission acknowledges that Aboriginal and Torres Strait Islander peoples are the traditional owners of these lands and we recognise their enduring connection to land, sea and sky over millennia.
We acknowledge and regret the injustices that have caused suffering to people in the past and the injustices that continue to give rise to inequality and disadvantage today.
Sacred Heart Mission recognises the shared responsibility of government, business and community-based organisations to promote the dignity and respect of Aboriginal and/or Torres Strait Islander peoples and to restore relationships of trust.
The latest from Sacred Heart Mission
Don't miss a beat
Stay up to date with our monthly newsletter, Heartbeat