Sacred Heart Mission is excited to invite you to our first sustainable styling workshop with sustainable fashion advocates and stylists Natacha aka @Stylemenatacha and Simone Thorpe, @Stylewithsoul, at 9:30am-11:30am on Sunday, 3 December 2023 at our Coburg Op Shop.
A $35 ticket includes a 2-hour personalised styling session where Simone and Natacha will guide attendees through creative styling tips for upcoming festive party events, summer seasonal dressing, building a capsule wardrobe and how to find your authentic style all while shopping pre-loved in our newest Op Shop on Sydney Road, Coburg. 
You'll have exclusivity of our Coburg Op Shop during your styling session to shop in the large light-filled space and to discover our fabulous range of quality clothing, designer wear, and special finds. 
"We are strong believers that you can still have fun with fashion but in a sustainable way! We also get that navigating op shops and preloved stores can be really overwhelming. In our workshops we aim to give you confidence to hit op shops with confidence – providing key tips on how to explore your style, where to look for the treasures, what to look for, how to unlock your creativity barriers and empower you to make smart decisions about what comes back into your wardrobe." Simone Thorpe.
Limited tickets are available, secure your ticket here.
Meet Your Stylists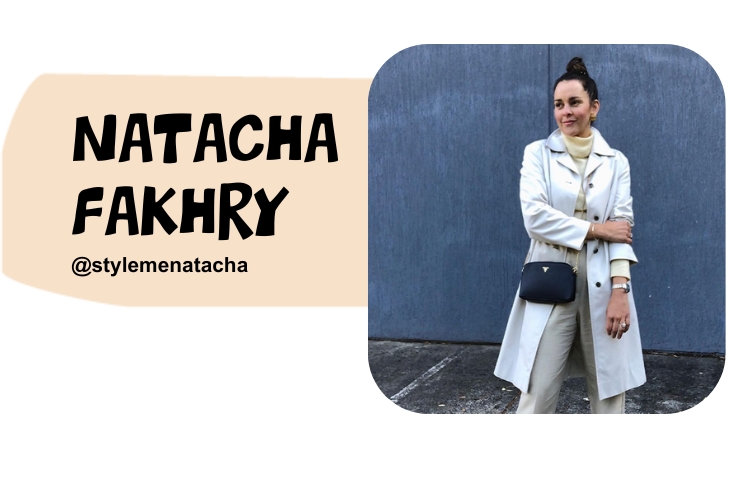 Natacha Fakhry's journey into sustainable styling began with a commitment to make a difference by not buying any new clothes for a year. This empowered her to look within and to trust what was in her wardrobe and her ability to use what she already had. She loves helping clients embrace a greener approach to fashion. Encouraging mindful shopping, teaching how to carefully curate a functional wardrobe and inspiring others to shop second hand or sustainably when possible. But most importantly she would love to see a stylish world where beauty is not just skin deep but extends to the choices we make for a better and more sustainable future.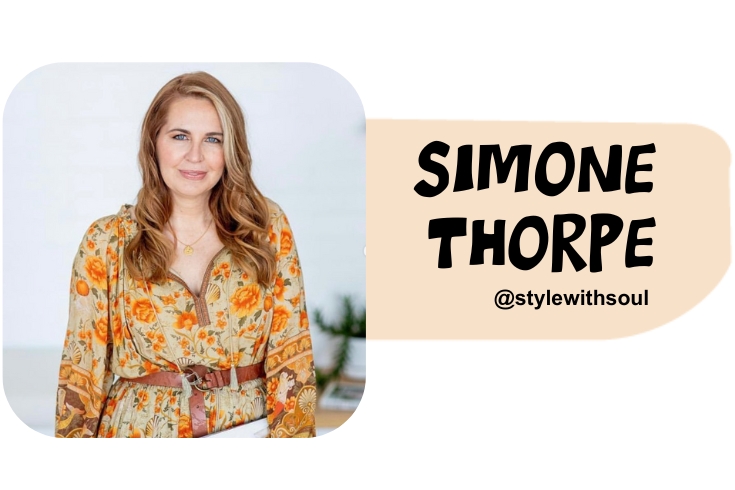 Simone believes that true style comes from within and that shopping preloved is the best way to find our authentic style. She's been delivering workshops for the past 8 years, with an emphasis on capsule wardrobes, mindful purchasing, wearing your values and empowering creativity over perfection. She believes the most interesting outfits are those with a story and is highly skilled in helping you feel good in what you wear.